1. You realize that you're not the smartest person in your country anymore. Sorry.
You have disgraced the honor of your kin.
2. No matter how healthy or ~organic~ your dining halls are, you have begun a romantic love affair with American junk food and big portion sizes
Pictured above: you succumbing to the 20 pounds you gained first semester
3. You realize how much Americans party and drink, but you secretly (or candidly) want to join the party
How can a human being function with that much alcohol in their system? However, if you're European, you secretly judge Americans for getting drunk over that p*ss they call "beer".
4. First World Problems. First World Problems Everywhere. Welcome to the Ivy League.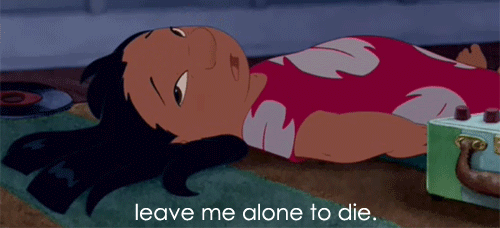 Like, Stacy, who gives a f*ck that Brandon hasn't texted you back, there are wars and religious conflicts where I'm from. Can you not?
5. Some people still ask you: "How come your English is really good?"
But on the bright side, some Americans are genuinely amazed by the amount of languages you speak.
7-day FREE trial for the Redesigned SAT study prep at Magoosh.com. No commitment!
6. You are starting to be more Americanized in your mannerisms and way of thinking, and you love/hate it. 
And now you have your own set of first world problems. "All the computers in the library are taken; HOW CAN I CONTINUE LIVING????? #killmenow #ivyleagueproblems"
7. Homesickness is real.
Sometime all you need is home. However, the bright side to this is that you appreciate your country and culture even more. Even the bad.
8. Which is why when you meet people from your home country, you instantly become best friends.
"OMG YOU ALSO FROM KOREA COME ON LET'S COME TO MY PLACE WE COOK AND GO ASIAN KARAOKE"
9. Sometimes you look at your work load, and ask if all this is worth it.
You look at your friends who had stayed in your country and get slightly jealous that they are eating real Chinese food unlike that greasy sh*t they have here.
10. But you realize that you have been privileged with the best education any human being can ever attain, and you're grateful for it.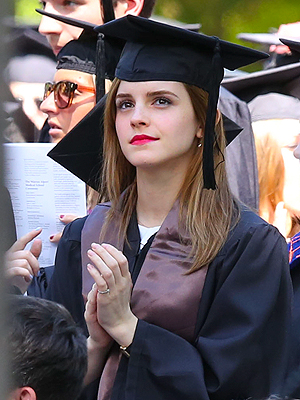 Although you'll never be as cool as Emma Watson. Sorry.